The polished concrete floor level 2 produces a durable, low maintenance finish that won't chip or peel. On brand new, hard troweled concrete floors this floor produces a very clean look similar to a Wal-mart or Sam's club.
Step 1:
PADS SHOULD BE RAN WET
Run Concrete DNA™ satellite pads starting with the 50 grit pad. Utilize these pads on a low speed floor buffer, auto scrubber, or propane burnisher.
Double pass each grit.

Run grits 50, 100, 200 (do not skip grits). Squeegee dirty water off of the floor between grits before it has time to dry.
Floor Completion After Step 1

0%
Step 2:
Note: Do not leave dust marks or footprints
Clean the floor thoroughly.
Densifiy floor with Concrete DNA™ Densifier. Apply at a rate that the floor stays wet with densifier for 15 minutes or more. (Typically 300 to 500 sq ft per gallon)
Let densifier dry until floor is dry on the surface.

Note: It is best to let densifier dry overnight to further harden the floor If you are using our dye to color the floor. Color after the 400 grit pad, then apply densifier.
Floor Completion After Step 2

0%
Step 3:
Continue polishing the floor with the Concrete DNA™ Satellite pads in the 400, 800, and 1500 grit (run these pads wet)
Thoroughly clean the floor
Floor Completion After Step 3

0%
Step 4:
Apply Concrete DNA™ Polishing Guard by spraying it on the floor and spreading it with a microfiber. Apply at least one thin coat.
After it is dry and cannot be marked by touching buff with Concrete DNA™ Double sided 3000 series pad
U POLISH IT ™- LEVEL 2 SYSTEM Complete

0%
Uses
Retail Stores
Lofts
Restaurants
Warehouse Floors
Office Spaces
Concourses
Basement Floors
Highlights
Durable Finish
Cost Efficient
Easy to Clean and Maintain
Will not chip or peel
Instructions
Specification
Product Sheets
Concrete DNA™ Densifier CS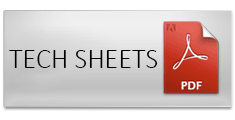 Concrete DNA™ Polished Guard